Evacuation Map Prints & Placards
Digital Prints to Acrylic, Metal or PVC
High durability sign placards - Great for schools, hotels and manufacturing
Whether a durable back-of-door egress signs is required for a hotel, or water-proof building evacuation signs are required for your manufacturing facility, our line of placards will meet any environmental, aesthetic or economic requirement. 

Crisp colors and sharp graphics using the latest in print technology


Durable Eco-Friendly inks are UV cured and provide vivid prints with long lasting color. Printing to plastics, acrylic or metal has never been easier.


 
Signs precision-cut by CNC routers


Our CNC technology provides laser precision; signs can be cut to any size or shape. Safety-round corners and per-drilled holes for screw fastening is complimentary.
FREE Quote - receive custom printed signs of your artwork within days.
Sintra (PVC sign)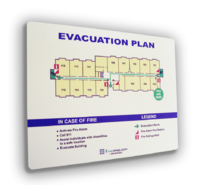 Economic

• Digital print to 1/8" plastic (PVC)
• Full color surface print
• Matte finish
• Pre-drilled or with tape backing

AC (acrylic sign)
High Durability

• Sub-surface digital print to 1/8"acrylic
• Artwork hermetically sealed; PVC backer
• Durable non-glare surface
• Pre-drilled or with tape backing
AGE (acrylic sign) Stand-Off System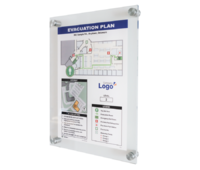 Elegance

• Sub-surface print to 1/4" or 3/8" acrylic
• Mounting with stand-off hardware
• Polished edges for glass-like appearance
• Glossy surface; pre-drilled mounting holes
WAL (white aluminum sign)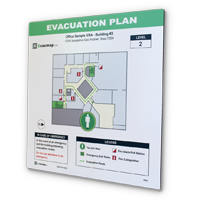 White Metal Surface

• Digital print to 1/8" aluminum plaque
• White surface
• Non-glare
• Pre-drilled or with tape backing
BRAL (brushed aluminum sign)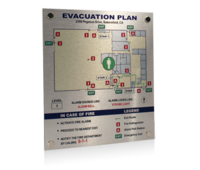 Brushed Metal Surface

• Digital print to 1/8" aluminum plaque
• Brushed aluminum surface
• Glare-surface
• Pre-drilled or with tape backing
Electronic Delivery (PDF files)