Evacuation Map Sign Holders
SL - Slide-In Casement
Building evacuation plan holder with aluminum trim - Slide-In artwork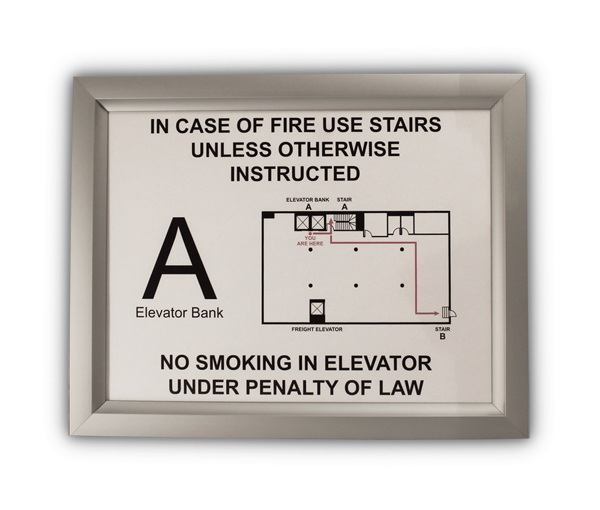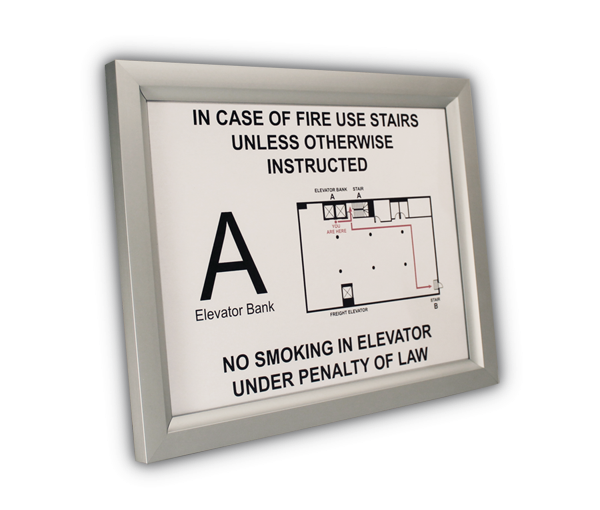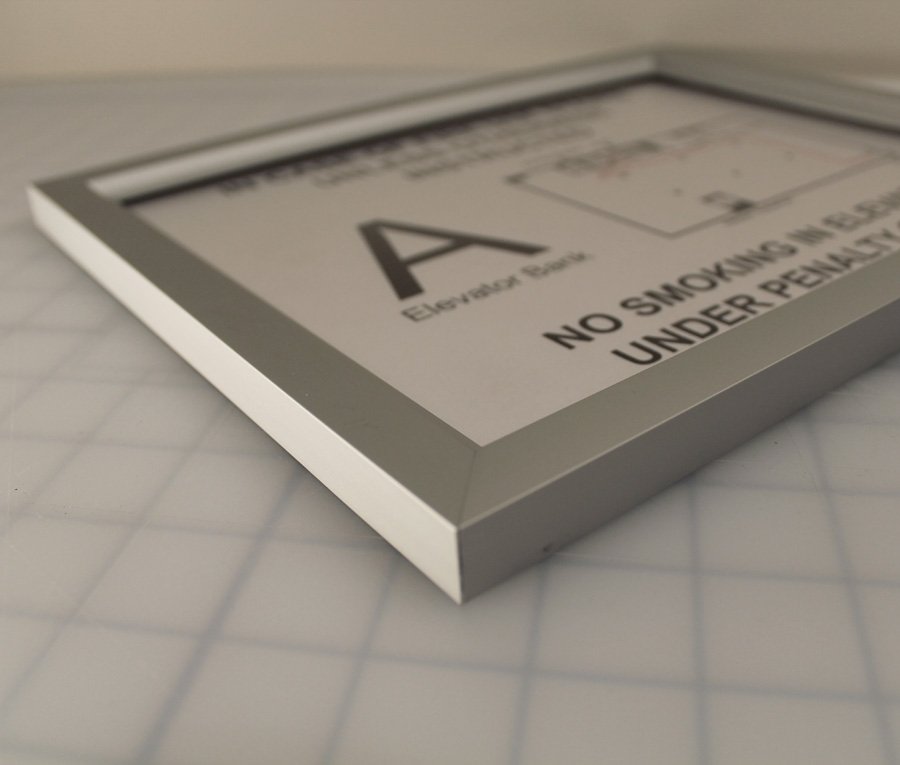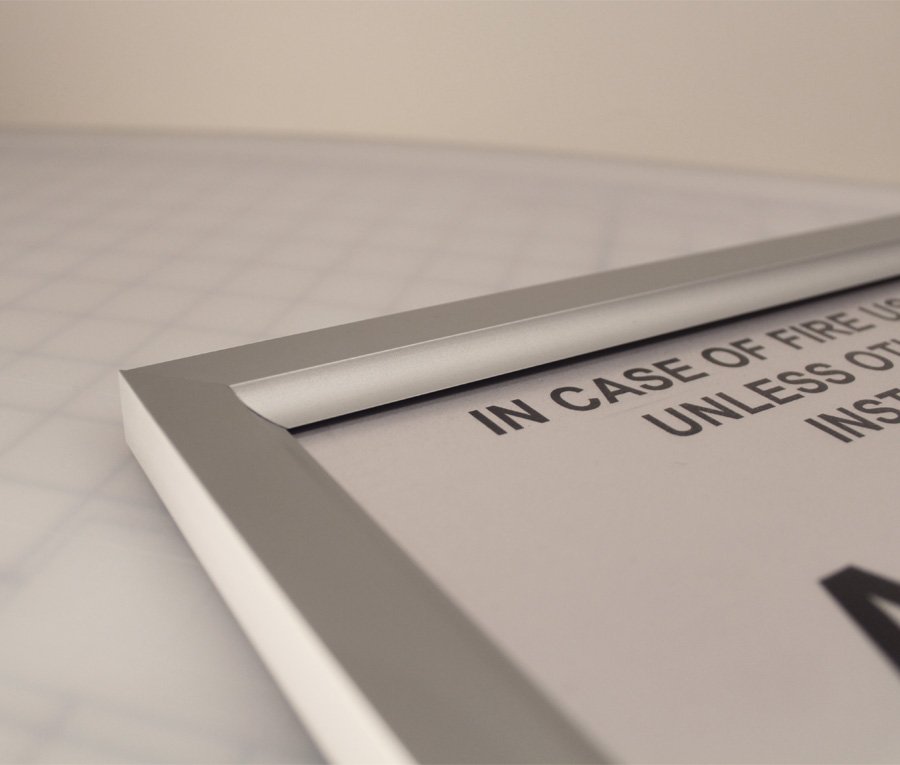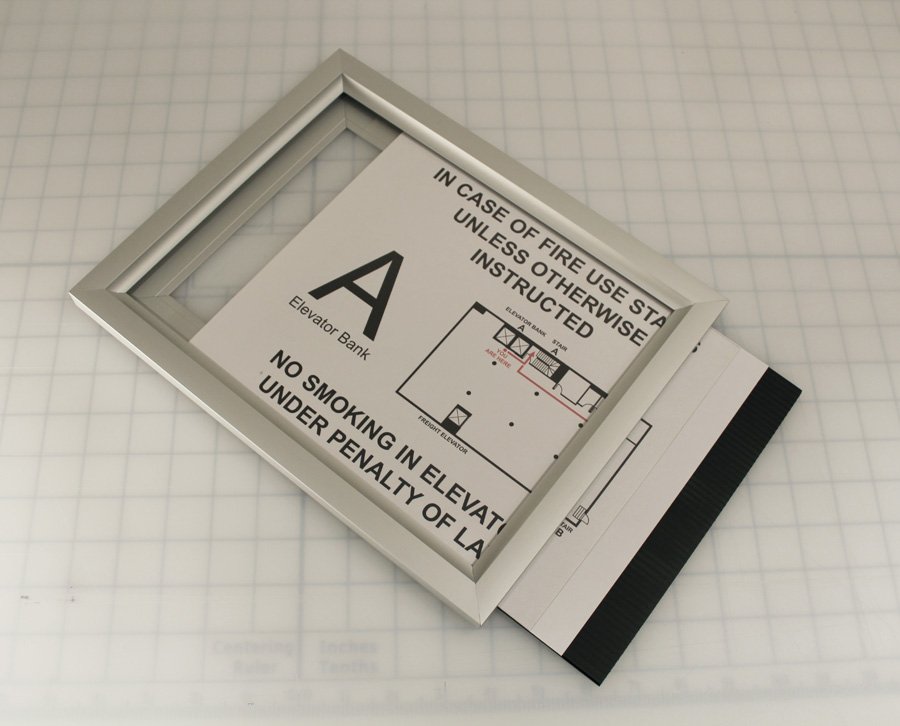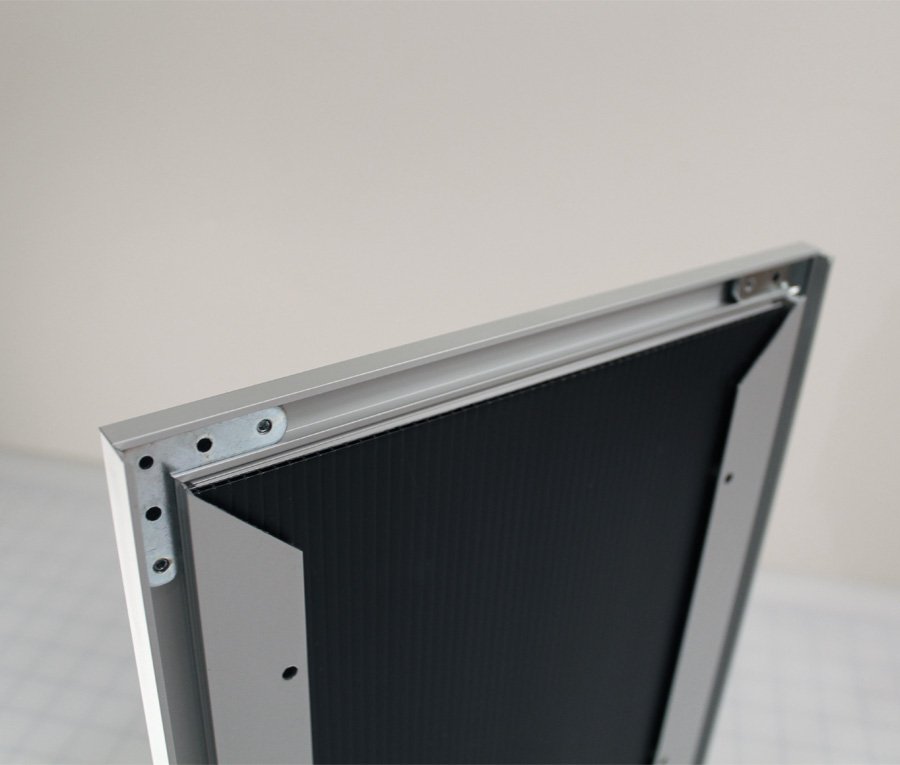 8.5" x 11" only $27.50
Product Specifications:
• Aluminum frame with 7/8'' border
• Artwork slides in on one side
• Frame can be mounted horizontally or vertically (landscape/portrait position)
• Slim profile design
• Clear non-glare plastic lens cover
• Hidden mounting holes
• Pre-drilled for quick installation
• Screws & plugs included
• Matte silver or black finish
Sizes:
8.5'' x 11'' | 11'' x 17''
Colors:
Black | Silver
Mounting Option:
-Pre-drilled holes; screws + wall plugs included
-Mount sign using VHB double-sided tape (not included)
Order Process
Complete the Quote Request form by selecting required products; include color/ size requirements and indicate your contact information. If billing and delivery addresses are not the same location, indicate instructions in the Comments section. A firm quote will be issued in 24-48 hours.
Inventory
The Slide-In Display is a stock item and hundreds of units are normally available at any given time. If your order is for several hundred units, please call to confirm availability.
How long will it take to receive my package?
Depending on your location in the U.S. products usually arrive 3-5 days from ship-out-date. A tracking number if forwarded by email once your package is shipped.
Following receipt of payment, products are usually shipped the next day (ground).